Each morning from May 10 - August 17 between 7:00 and 7:30am I sit in a circle, we call it a huddle, with 40 college students and give them a word, a challenge, a short devotional. And some days I feel like God is pouring out his words through me and other days I feel like I'm grasping at straws and totally under qualified for this.
This week was just like that. I am not good at mornings. I heard someone say that today and I like it more than saying I'm not a "morning person". Guess what? Neither are college students. The Late the night before I found myself searching through my journal, my Bible and my head trying to figure out what I should share. I had a lot of ideas but at the same time none at all.
Often I bring a challenge.
From Hosea 6:3, so let us
press on
to know the Lord.
From Psalm 127:1, are you building for God's kingdom or for your own?
But this night felt different. I stopped in my searching and prayed, "Lord, what would you have me tell them?"
I felt him saying,
"Make sure they know I love them."
How simple. How true. How profound.
And so I shared Ephesians 3:16-19, one of my all-time favorite verses.
I pray that out of his glorious riches he may strengthen you with power through his Spirit in your inner being,
so that Christ may dwell in your hearts through faith. And I pray that you, being rooted and established in love,
may have power, together with all the Lord's holy people, to grasp how wide and long and high and deep is the love of Christ,
and to know this love that surpasses knowledge—that you may be filled to the measure of all the fullness of God.
HIGH. WIDE. LONG. DEEP.
In my head I fall into an ocean and I'm surrounded by the water on all sides. It presses in, envelopes and surrounds me, touches every part of me. Just like the love of God.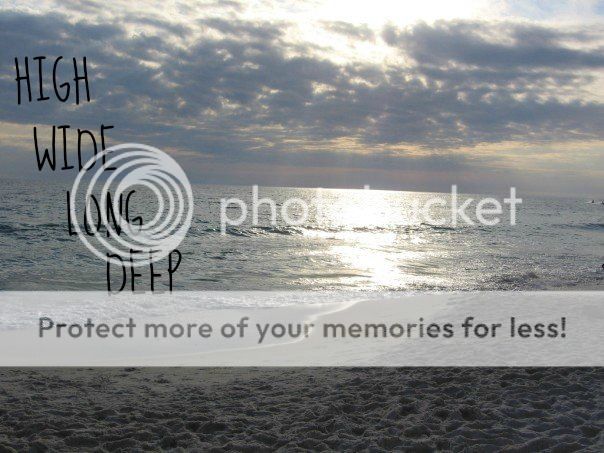 So on the days when it's just all too much, when you've run ragged and the challenges are on every side know that He loves you. It's the foundation, the cornerstone. Close your eyes, lean into Him and hear Him whisper,
"Make sure you know how much I love you."